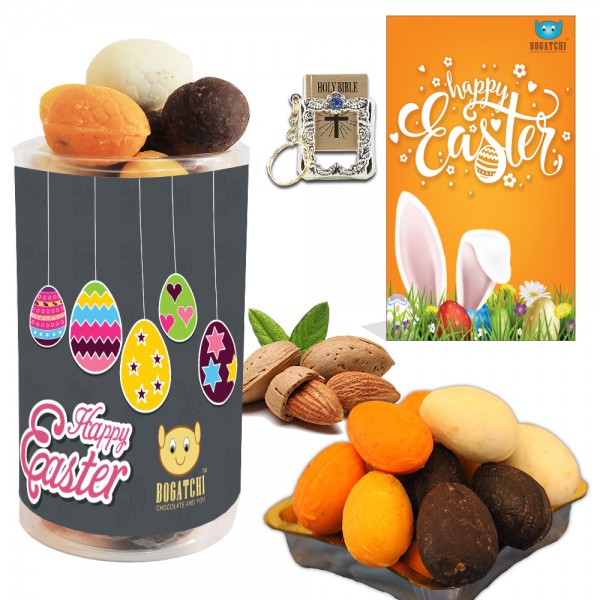 Highlight
1
Get assorted chocolate flavor
2
Chocolate eggs are small in size - approximately 1 inch in height and 1/2 inch in width
3
Each chocolate has roasted almonds inside
4
Comes in glass jar. Get FREE bible keychain
Easter Sunday is one of the most festive events among Christians worldwide. It commemorates Jesus Christ's resurrection from death. In modern days, Easter is celebrated with gifts given to families and friends. Assorted Chocolate Easter eggs are best for gifting to family and friends.

Assorted Easter Eggs - Chocolate eggs with Almonds, 200g